Music of Us – Book 1 in Series
Steamy beginning to a MM friends to lovers. Sweet love to laugh and cry a bit. HEA. Mature readers, 4 out of 5 chili pepper hot!

Ryan, a 21-year-old actor starts the year frustrated with his life and can't seem to commit to his long-term girlfriend Ellie. But his life is about to change after getting the lead for a movie to be filmed along the beaches of Santa Cruz, California and meeting his co-star, 30-year-old Josh. Both are swept up in the on-screen movie romance as well as their own off-screen friendship that taking them further than they ever expected. As the movie filming wraps, one of them questions the reality. Is it real love or just a fantasy rooted in the passionate movie.
Book 2 in Series: Dry Drowning
The love story blossoms and grows as they face the media and their families. Sweet and innocent but hot and sexy. Mature readers, 4 out of 5 chili pepper hot!

The movie has finished production but things have changed. The low-budget movie that was supposed to go straight to streaming is receiving glowing reviews from early screenings, much of it due to the on-screen chemistry between Josh and Ryan. But rumors started and  they retreated to Portugal. The on-screen love affair that blossomed to a real-life romance might be good for movie publicity, but it will come at a cost.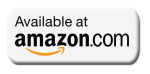 5 STAR Amazon -- "Stunning Read! Eloquently written story that provides readers with a passionate, and sometimes erotic, story of both love and self-discovery. The characters are unforgettable and relatable." -- Chelsea
5 STAR Amazon -- "Follows the inner fight of a young man exploring his sexuality and how he ends up acknowledging feelings that he never thought he could have toward another man. It was a very good read which will make you look forward to the next books in the series." Licu
5 STAR Amazon -- "Heartfelt story. This is a fun read! The author really keeps the pages turning and makes you want to continue following Ryan and Josh's story in the next book. Steamy scenes!" Jenny
4.5 STAR Amazon -- "RomCom Vibes. a quick and fun romance. I don't want to give too many spoilers, but it has that unique charm of romance novels in that you know how it's going to end up, but you are still rooting for the characters and experiencing the ups and downs of the plot right along with them." Hailey
Laugh. Stream. Sleep. Repeat.
FREE EPUB – Take the  Ride through this stream of consciousness discovery. I recommend reading this between Music of Us and Dry Drowning.  It's the odd and comical backstory of what happened when I was trying to finish Dry Drowning.
From two broken arms through discoveries about contemporary romance genres and tropes to an obsession for two men I've never met. 
Get the EPUB FREE on request
Mid-December 2021. Online research about celebrity press conferences for a chapter in the second book of my contemporary romance series about two male actors falling in love on a movie set. Interrupted by Amazon email suggesting I would like to watch a former boy bander concert on the BBC. Not sure why Amazon thought this, but they have psychic powers, so I went along with it.
I watched. He looked sad after I'd seen him in recent email news clips bouncing around on stage full of joy. Now curious, I follow him on Instagram.
First, I need to finish my book, but I'm distracted. Some issues I need to iron out before publishing. Did I put in too much sex or not enough? What are these tropes GFY/OFY, TBTF? Am I offending an entire group? Contemporary romance has rules!!
Not sleeping. Eating Lean Cuisine for dinner instead of cooking. Drinking ten cups of coffee in the morning to wake up. I had no idea what I was in for. What did I get myself into?